Connect your Shopware system step by step
Requirements
In order to connect your Shopware Store to AutLay, you need access to the AutLay SaaS. If you don't have access yet, you can request it at https://www.autlay.com/demo.
Note: The AutLay SaaS is currently only available in German!
Installing the AutLay app in Shopware
To connect your Shopware store to AutLay, you need to install the Shopware AutLay app. To do this, log into the backend of your Shopware system. There go to the menu Extensions->Store and search for AutLay. When you have found the app "AutLay Print Mailing", click "Add extension" .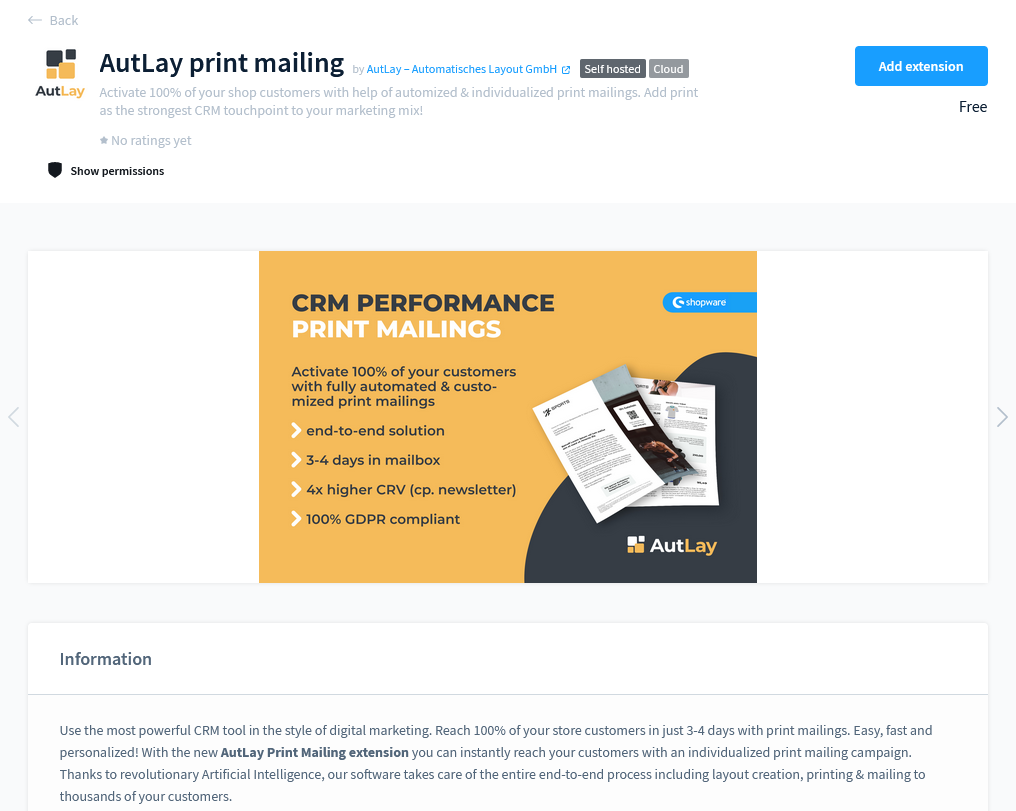 After you cheked out / addd the app successfully, you need to install and activate the app with the button "Install extension" that appears instead of "Add extension".

You are asked to grant the following read permissions required by our app. We do not write or change anything in your store. Those read permissions are required to read the product information including product images or the postal address of your customers you want to send letters to. Regarding data processing even see our data privacy terms.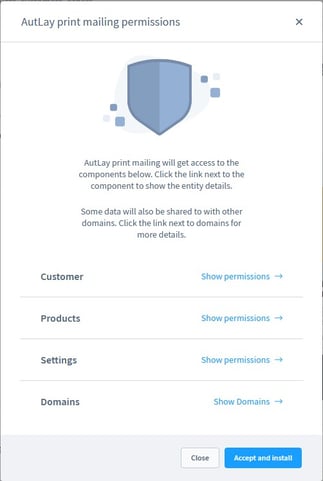 Connect the Shopware App with your AutLay account
In order to associate the installation of the app in your Shopware backend with your AutLay account, you still need to link it. After you installed the app sucessfully you can open it now by clicking "Open extension"!

In some cases the "Open extension" button does not appear and sticks to an check sign. In that case you can try to refresh the page or open in the Menu Extensions->My extensions. There you will find the installed AutLay app. Open the context menu via the three dots and select the item "Open extension".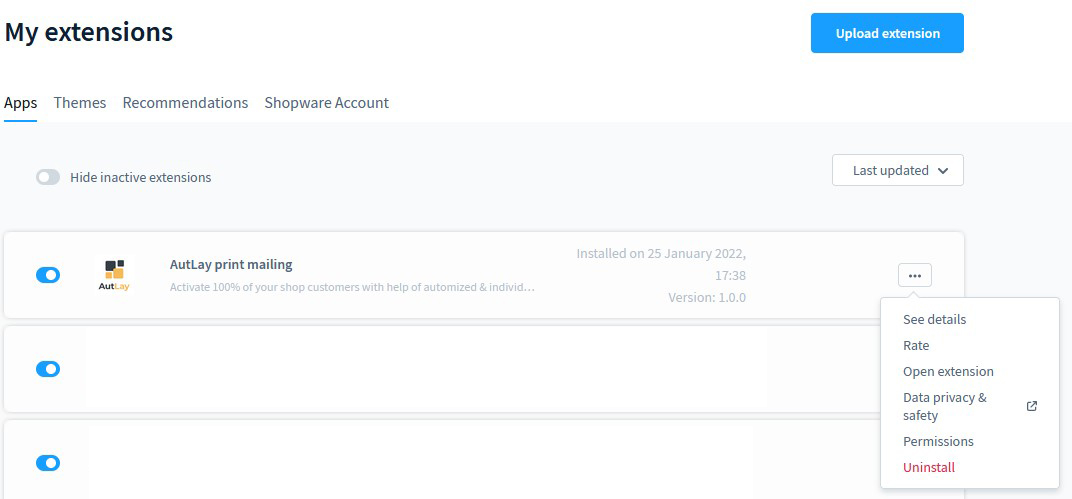 Now the AutLay app opens in your backend and you get a security token specifically for your Shopware store and the installation of the app. This token is only valid for 15 minutes!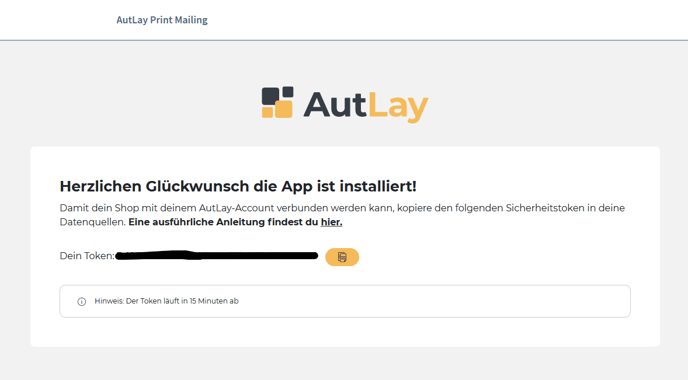 Copy this token (the yellow button helps you 😀) and open AutLay in a new window at https://app.autlay.com/.
Change to the menu item datasources. There you can now add the link to Shopware via "Connect new system" to your data sources for product data and customer data: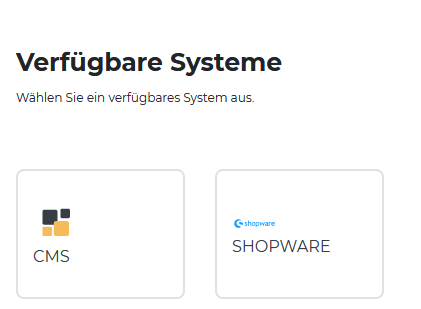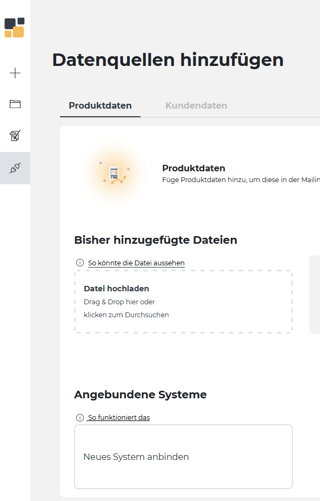 If you have selected Shopware as the new system, you can now insert your security token from the installation in your Shopware backend: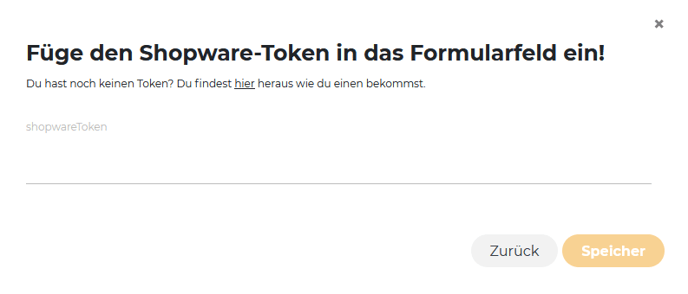 Then click on "Save". The connection of your Shopware system with AutLay is finished! Congratulations!

You can now use the product and customer data in your print mailing campaigns! Have fun!